Charles Wilson VA Clinic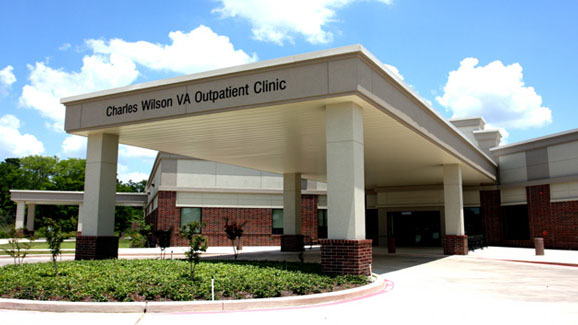 Care for Veterans
The Charles Wilson VA Clinic has been a huge success.
The clinic's Angelina County location allows veterans much greater access to quality medical treatment. Before, many veterans had to drive to Houston to seek care.
"When they come to this clinic, it's bright, it's open, it's new, it's shiny and it makes the veterans feel wonderful and they've expressed that to us on many occasions," said Dr. Anthony Zollo. "That's the best part." The Charles Wilson VA Clinic has 48,000 square feet footprint housing multiple departments and medical disciplines.
Highlights
48,000 square feet
Ambulatory Care
Mental Health Care
Pharmacy
Laboratory
Radiology Lab
Administrative Offices
Coffee Bar & Cafe